The 3rd annual APAC Blockchain Conference is a two day event that will bring together 250+ large enterprises and financial business leaders, government, universities, research institutes and technology leaders.
The event will focus on real-life case studies, illustrating how co-operation and forward thinking will be essential to maximising the full benefits of block chain technology for businesses.
It will also examine the critical importance of regulation and policy, how to make sense of the huge opportunities for application and challenges associated with preventing unwanted transactions from entering an immutable record.
It will feature leading local and international expert speakers, interactive discussions, solutions showcase and networking functions.
"A good stepping stone to the next stage of blockchain"
(Delegate, APAC Blockchain 2018)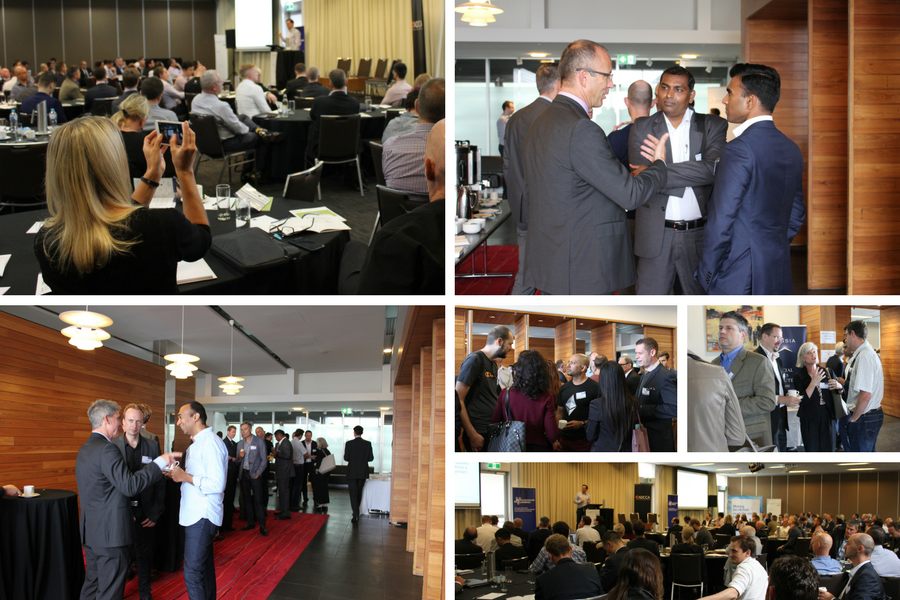 What makes the APAC Blockchain Conference unique?

Now in its 3rd year, it's the only blockchain conference supported by the Australian Digital Commerce Association

Visionary speakers - the agenda boasts the most comprehensive speaker line-up around with more case studies than any other blockchain event

In-depth subject coverage - no other event has as many recognised headline participants or covers the market in as much detail. This is where leading authorities present their "how-to" strategy and vision for a decentralised future

Seniority & networking - with a focus on learning and networking experiences, the conference offers an in-depth opportunity to hear from, meet and interact with leading industry colleagues and peers

Innovative format - boasting an interactive, cutting edge agenda including keynotes, panels, and interactive discussions, where attendees can pick and choose the discussions most interesting to them

Leading exhibition - all of the leading players will be here showcasing their products, services, platforms and solutions