The digital landscape offers numerous opportunities for organisations to leverage their business and grow their brand. The dynamic nature of technological innovation means that business owners, executives, and marketers are often left grappling with the practical skills and know-how to secure their brand and increase the value of their digital assets.
This interactive session aims at providing practical guidelines to financial, strategic and marketing decision makers on how to purchase and manage digital assets across the business and learn from applied case studies on internal corporate currencies.
Key Benefits of attending this session
Learn how to leverage blockchain technology to future-proof your brand strategy
Understand how to proactively remove brand and corporate identity risk associated with a changing digital landscape
Apply the skills learned to cost-effectively secure corporate digital assets in key blockchain namespaces, including take-away instructions for:
- Ethereum ERC20 token creation
- Bancor smart token creation
- Counterparty token creation
- NEM smart asset creation
- Waves token creation
Learn about corporate asset registers and corporate share registers on the blockchain.
All the components of the workshop will be practical, usable and backed up with a workbook with step by step instructions - plus an added online resources section that we will update.
Facilitator: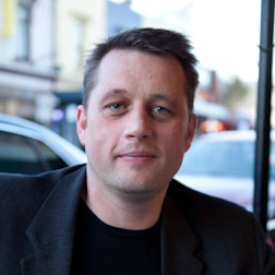 Grant Lenaarts
Chief Executive Officer and Co-founder
Digital Custodians